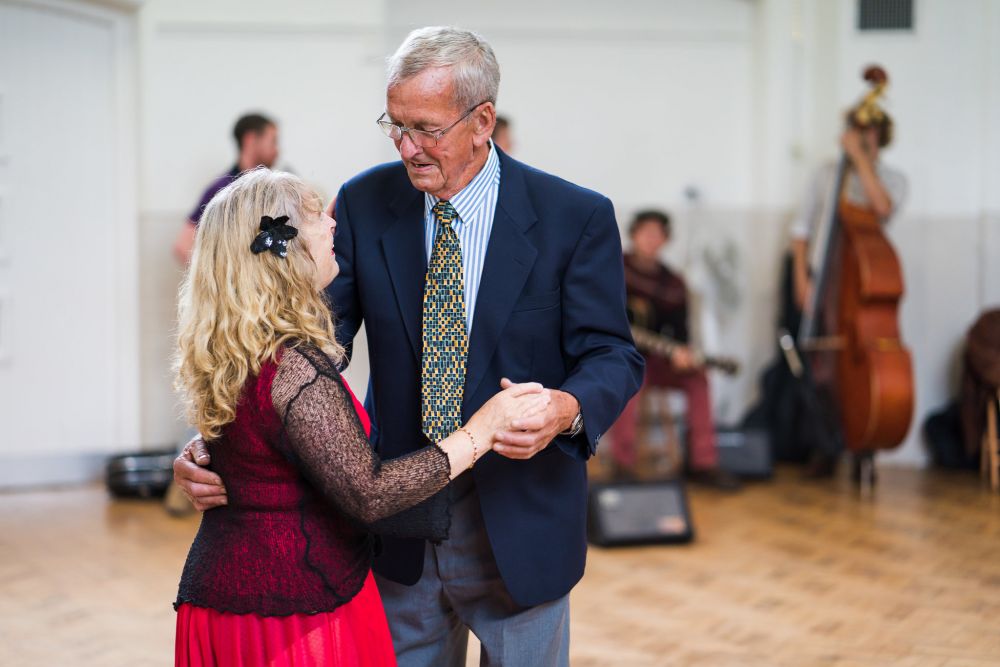 During the year we run tea dances within the Southville Centre. Could you spare a day to help us with the organisation? Taking photos? Serving cakes? Making tea? Having a dance? Or just generally being a extra pair of hands?
These are brilliant days, filled with music, cake, laughs and lots of smiles.
What's involved?
Being involved could be helping make tea and serving cake on the day, it could be having a dance, it could be taking some photos or short films!
There are lots of different ways you could support us with our Tea Dances
How to get involved?
Join us on BS3 Volunteer Makers
Accept the challenge
Await contact from BS3 Community
Ideal Skills
Event Management
Event Stewarding
Ideal Interests
Community Work
Events and Programming
Visitor Service/ Front of House
Social Wellbeing