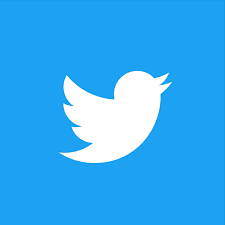 Follow us on Twitter to keep up to date with what's happening within BS3 Community!
What's involved?
Literally follow us on Twitter! It's as easy as that!
Why get involved?
BS3 Community is a thriving community, we often tweet information about up and coming events, projects and lots of other really interesting information!
By liking us on social media, you are helping us to raise awareness of the charity online - reTweet our posts to show us you support us.
How to get involved?
Accept the Challenge!
Follow us on Twitter @BS3community
You have completed your challenge!
Thank you from the BS3 Community team!
Ideal Skills
Archiving
Conservation
Construction
Copywriting
Customer Service
Design & Illustration
Event Management
Event Stewarding
Fundraising
Gardening
Languages
Maintenance and Repair
Money Handling
Photography
Project Management
Reading/Storytelling
Research
Social Media
Web Development
Working independently
Working with Children 0-5yrs
Working with Children 6 - 12yrs
Working with Databases
Working with Young People
martial arts
Understanding people with memory loss
Working with Older Adults
Music
Ideal Interests
Archiving
Architecture and Building management
Business and management
Commercial Development
Community Work
Computers and Technology
Conservation
Creative and Arts
Design
Event & Project Management
Events and Programming
Food & Beverage
Fundraising
Learning and Education
Marketing and communications
Retail
Teaching and Training
Visitor Service/ Front of House
Curatorial/Working with Museum Collection
Other
Sport
Social Wellbeing
Working with Older Adults
Music
Exercise
Working with Vulnerable Adults
Working with Vulnerable Children