The Community Fridge is at Compass point, we need regualr volunteers to help us with restocking, collecting and delivering foods and generally helping out!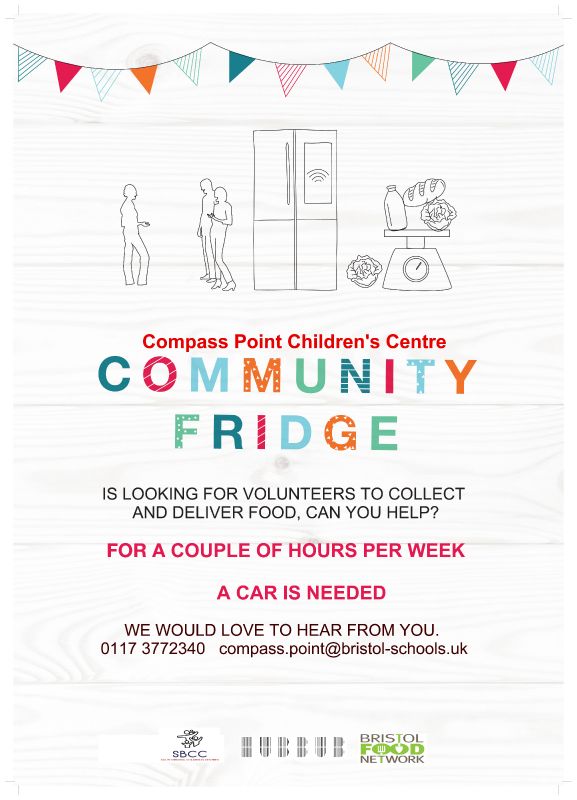 What's involved?
A commitment to 2 hours a week to help with various tasks, these would be discussed with the coordinator of the Community Fridge.
Why get involved?
The Community Fridge is a community project set up to help reduce food waste.
The Community Fridge is accessible to anyone and everyone! Anyone can go in and take what they need or donate anything they don't!
How to get involved?
Please accept the challenge
Await contact from BS3 Community or contact Compass Point directly on
compass.point@bristol-schools.uk or call them on 0117 3772340
Thanks from the team at BS3 Community
Ideal Skills
Working independently
Driving
Food and Beverage
Ideal Interests
Community Work
Food & Beverage
Social Wellbeing
Environment
Recycling