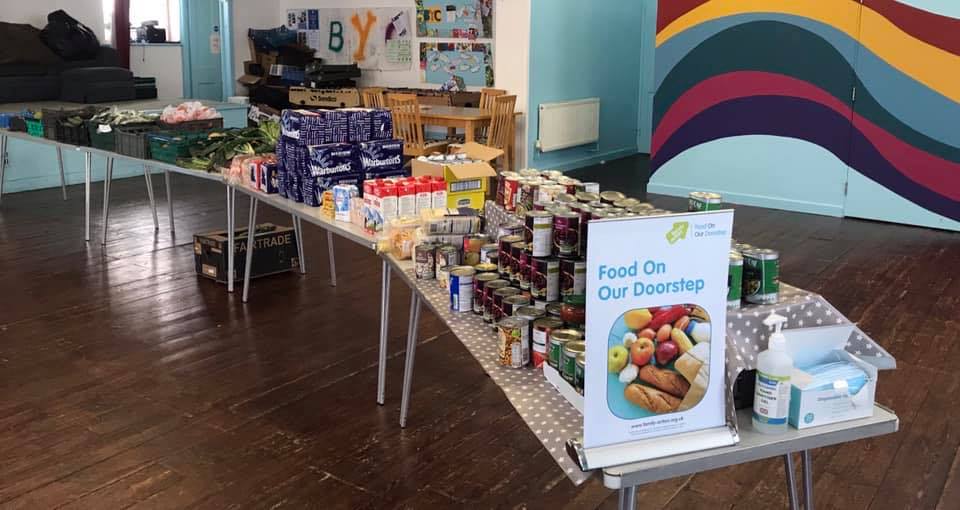 The Bedminster Food On Our Doorstep (FOOD) Club is run by Family Action and BS3Community Development every Friday between 3-5pm at The Gathering Place/United Reformed Church Hall, 48 Stanley Street South, Bedminster, BS3 4PG to provide local people with affordable food.
As a FOOD Club Volunteer you will be part of the friendly team providing local families with an affordable way to access food whilst also saving food from landfill.
What's involved?
volunteers are needed for two different shifts:
To help unload the food delivery and set up the Club between 12-1.30pm (on a 3 weekly basis)
To help run the Club and clear away between 2.30-5.30pm (on a 2 weekly basis)
What's involved?
Receiving deliveries and ensuring the safe storage of food.
Completing daily checks to keep food safe.
Distributing food to member families
Introducing families to new opportunities and activities through signposting to local services.
Contribute to a non-judgmental, safe space and support families emotional wellbeing where needed.
Volunteers will need to gain an understanding (appropriate to your role) of, and comply with, all relevant Family Action Policies and procedures.
Training will be provided
Why get involved?
This role would suit people who: (Skills and attributes needed)
Are friendly, non-judgmental and empathetic
Have an understanding of working with vulnerable families
Have an interest in or experience with working to tackle food insecurity or poverty
Are confident speaking to a diverse range of people and an active listener
Are able to work in a confidential environment
Are a team player
Are organised and proactive
Why get involved...
An excellent opportunity to develop new and existing skills
The opportunity to gain experience in health and social care services
The chance to be at the heart of your local community, meet new people and be part of an enthusiastic team
Out of pocket expenses
Training, support and references
How to get involved?
Accept the challenge and we will get in touch with you!
Or contact us directy at Food@bs3community.org.uk
Ideal Skills
Customer Service
Event Management
Project Management
Working with Children 0-5yrs
Working with Children 6 - 12yrs
Working with Young People
Working with Older Adults
Food and Beverage
Ideal Interests
Community Work
Event & Project Management
Food & Beverage
Visitor Service/ Front of House
Social Wellbeing
Working with Older Adults
Working with Vulnerable Adults
Working with Vulnerable Children
Environment
Recycling
People