To assist with appropriate maintenance activities including erection, dismantling and repair of spending pens for Guide Dog Owners, basic inspection of fleet vehicles and/or valeting and general maintenance tasks as requested.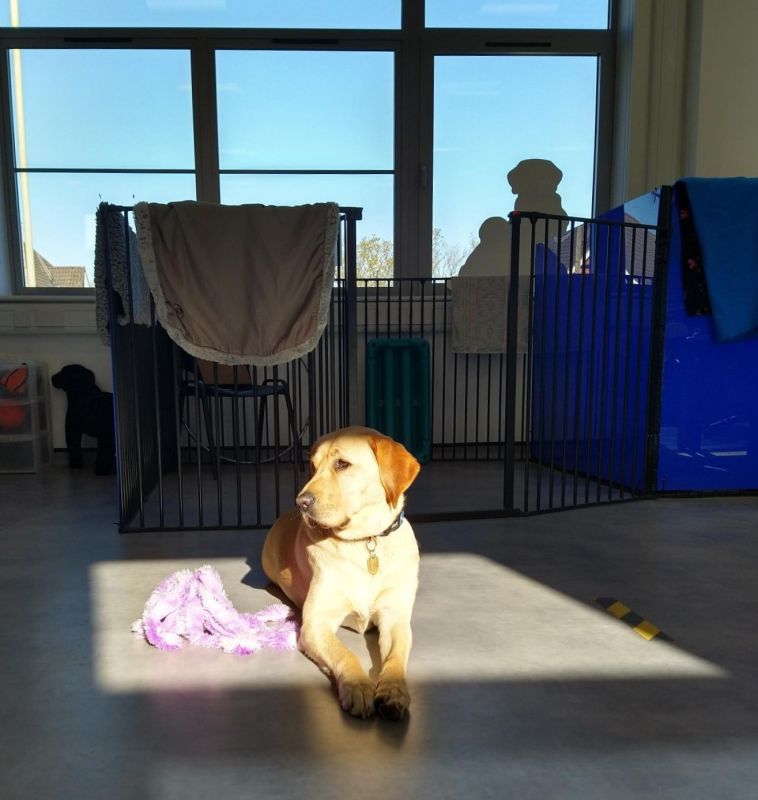 What's involved?
Erecting, dismantling and repairing spending pens for Guide Dog Owners
Carry out general maintenance in the office when required such as the repair of collection boxes
Assistance at key mobility team events such as stakeholder days when equipment such as gazebos may need erecting
Monthly basic fleet vehicle inspection e.g. tyre pressure, water and oil levels
Location: Your local Guide Dogs site and/or travel within the local area
What skills or experience are required?
A good practical experience of maintenance and practical tasks
The ability to lay flagstone dog runs is desirable but not essential
The ability to follow set instructions and procedures for tasks in accordance with Guide Dogs Health and Safety Policies and procedures
The ability to undertake some tasks that involve manual labour
Why get involved?
You will help the mobility team to provide an effective service to Guide Dogs Owners
Meeting a variety of people
Enjoy using your DIY and maintenance skills to help a charity
Payment of out of pocket expenses in line with Guide Dogs volunteering policy
What support / training will I get?
Regular and ongoing support from your supervisor
Support, information, training and resources to enable you to undertake your role safely and effectively
Payment of all out of pocket expenses
The equipment and resources to carry out the tasks
Training and resources for carrying out vehicle checks
Will I need to do a Disclosure check?
Not for this volunteer role
Minimum Age: 16
How to get involved?
For those interested, please head over to out website at Volunteering Opportunities | Guide Dogs or for questions and queries, contact your local Volunteer Coordinator at patrycja.janecka@guidedogs.org.uk
Ideal Skills
Maintenance and Repair
DIY
Ideal Interests
Community Work
Farms/animals
Sight Loss
Animals