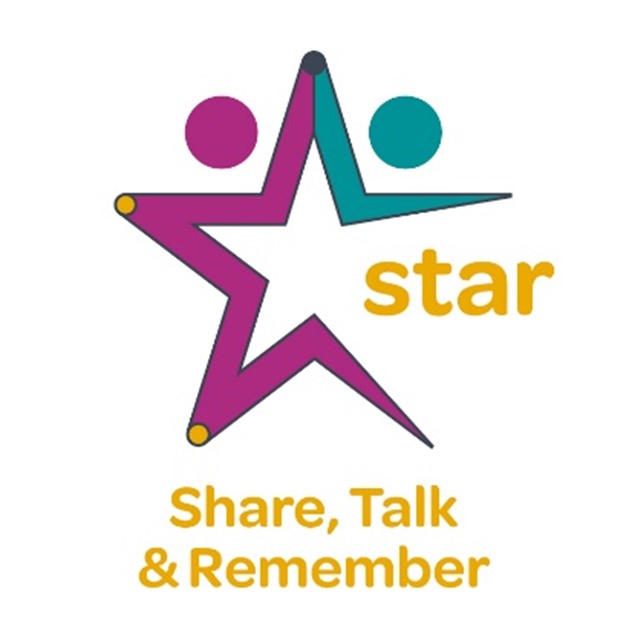 We would love you to join our team of helpers to establish this community led support group for people in this area who are experiencing loss and bereavement.
If this resonates with you, and you are available to give a little of your time every month to help, you are a good listener, non-judgemental, have empathy, can make a lovely cuppa and enjoy being part of a team we would love to hear from you.
What's involved?
There are different volunteer roles, you could help with the Admin side, doing teas and coffees and keeping track of time, leading the group, being one - to -one support or simply bake the cakes for each session.

The current volunteers will talk you through the process, the volunteers support on another and have regualr check ins after every meeting.

STAR group is once a month, but volunteers work on a rota so you don't have to be available every month.

STAR group volunteers need to be comfortable talking and listening about bereavement, you do not have to be bereaved yourself to volunteer.

As volunteers, we are there to provide a supportive ear to those attending and to make sure everyone in the group has a chance to talk if they wish.
Why get involved?
STAR group is a space where people can talk about losing their loved ones.

Volunteering for STAR allows you to be part of creating a space that has been proved to be hugely beneficial for many.

STAR is a small volunteer led group where all volunteers have equal say in the running of the group. You can really feel you are making a difference.
We offer ongoing training, ongoing support, DBS check and a reference on request.
How to get involved?
Please accept the challenge
or
contact the group directly on
stargroupbs3@gmail.com
Ideal Skills
Event Management
Event Stewarding
Ideal Interests
Community Work
Other
Social Wellbeing
Working with Older Adults
People
bereavement