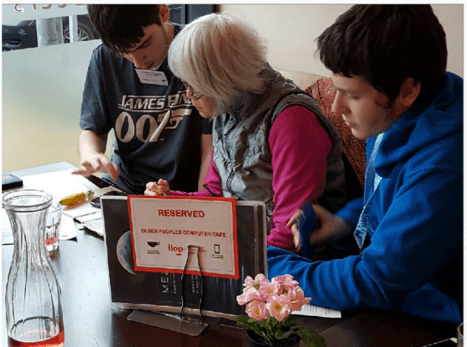 Tech and Talk also known as The Over 55's Social and Computer Cafe is a fun way, in which to meet new people and offer your knowledge and skills in a fun and lively enviroment!
What's involved?
We are looking for volunteers to help support the running of this group.
Our volunteers will be a friendly face to welcome any new members, to have a chat and or to offer support with mobiles, tablets or computers!
Why get involved?
A chance to meet new people, be part of a new fun group. Opportunities to acquire new skills.
How to get involved?
Accept the challenge
Await to hear from BS3 Community!
Ideal Skills
Design & Illustration
Maintenance and Repair
Photography
Social Media
Working with Databases
Ideal Interests
Community Work
Computers and Technology
Design
Marketing and communications
Social Wellbeing